Step 3: Add the Monocle Alexa Skill
---
After adding your camera feed to your account in the Monocle portal you are now ready to add the Monocle Smart Home Skill in the Alexa® App
---
Open the Amazon Alexa® app on your mobile device or open the Alexa® portal in a web browser (https://alexa.amazon.com).
Next, select the SKILLS option from the main menu.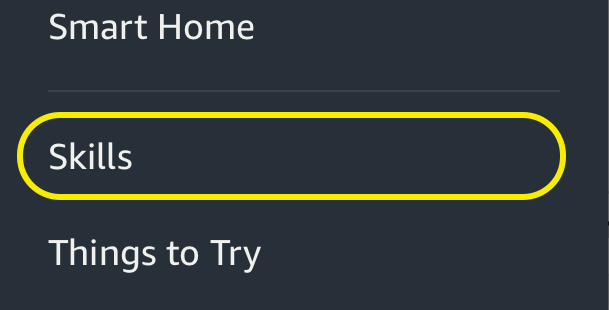 In the Skills browser, search for "Monocle" and select the Monocle skill from the list of results as shown below.
On the Monocle skill page, select "ENABLE" to enable and link the skill with your Alexa® account.
Next you will be presented with a Monocle login page. Enter your Monocle account credentials and press the "Sign In" button to continue.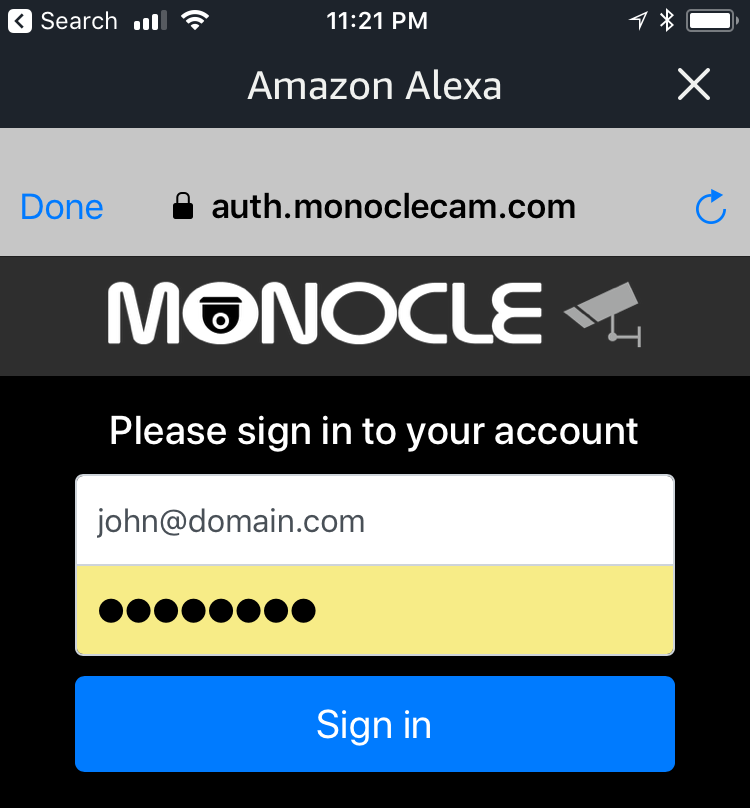 After successfully signing into your Monocle account, your Monocle and Alexa® accounts will be linked. You will see a screen similar to the one below and you can simply close the window by pressing the "Done" option in the top menu bar.